How to activate the program
1) Make sure your PC is connected to the network and the program has internet access.
2) Make sure you are using the latest version of the program.
3) Run the ADB AppControl, go to the Settings tab and click the Activate button.
4) Copy your key and paste it into the field.
5) Click OK.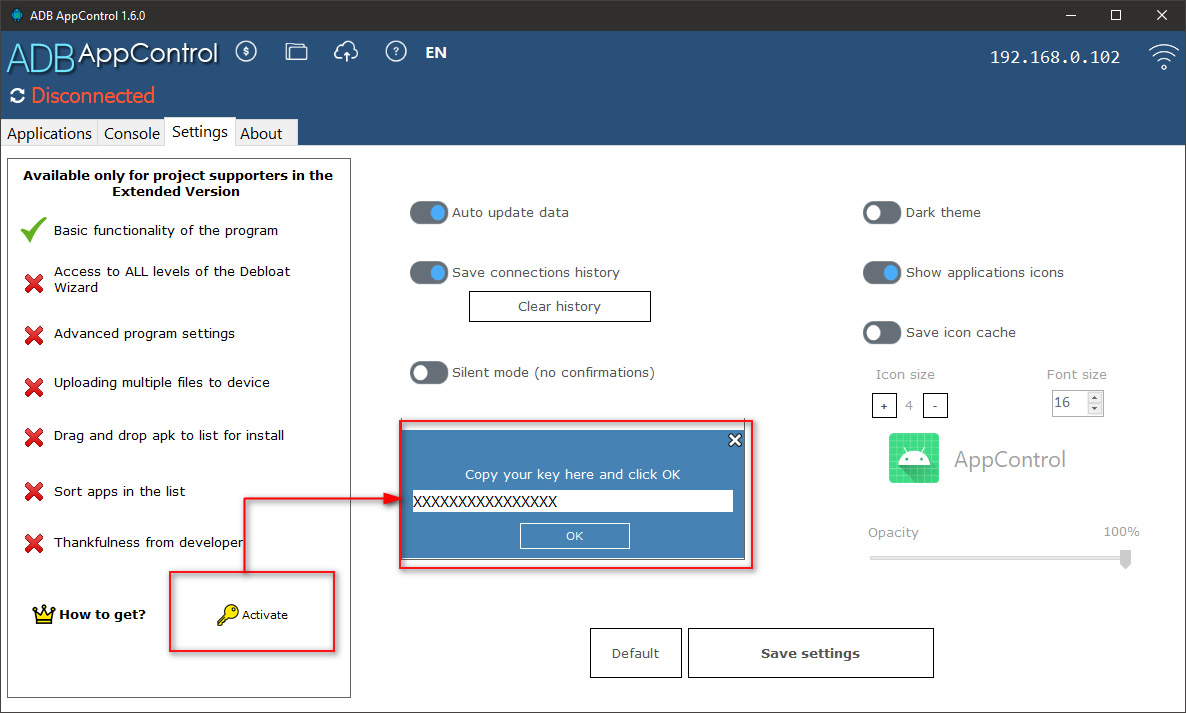 If you have any difficulties with activation, write to me at cybercat.dev@gmail.com.